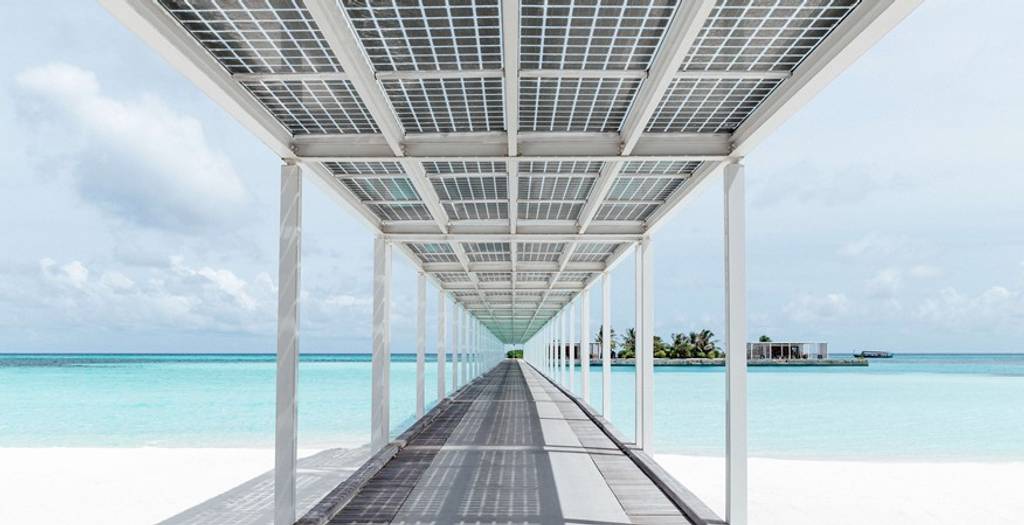 Choose a location that supports sustainable tourism
Go off the beaten track of city-locked hotels and opt for a location that supports sustainable tourism instead. At Club Med, our resorts blend in as harmoniously as possible in their exceptional locations. However, we're not just stopping at preserving the beauty of nature in our gorgeous resort destinations, we also intend to help keep them that way by being vigilant of the sustainability practices we have in place such as saving, treating and recycling our water, progressively eradicating single-use plastics, promoting renewable energy sources, controlling the water treatment and recycling techniques, as well as ensuring our resorts are as energy efficient as possible.
In fact, 74% of our resorts worldwide have been "Green Globe Certified" for Sustainable Tourism. This certification is the highest standard of responsible tourism and consists of an annual review of sustainable practices across all aspects of business encompassing everything from training and recruiting staff, to food and energy wastage, resort construction and biodiversity preservation. And when speaking about preservation, we're also committed to ensuring the preservation of local culture of the surrounding communities.