Our Resort in Portugal
Enjoy a luxury all-inclusive Europe holiday with no hassle whatsoever when you travel with Club Med. The climate in Portugal holiday destinations can vary hugely depending on when you choose to take your European break. Portugal is characterised by warm weather in summer with a wet season in winter. This Mediterranean climate benefits from refreshing sea breezes in the humid months, when temperatures can reach as high as 40°C. You can experience bouts of this warm weather even during September and October in most areas of Portugal.
Portugal Highlights
With golden beaches, red-roofed cities and rolling vineyards, Portugal is a Mediterranean delight.
• Tour the countryside and enjoy wine and chorizo tasting
• Water sports from surfing to sailing to canyoning
• Scenic golf courses
• Dolphin watching and wildlife sanctuaries for nature lovers
• Great for Mediterranean-style city breaks
• Perfect for beach holidays
Year-round sunshine and refreshing sea breezes
Portugal is the perfect destination for family holidays with a mix of Mediterranean inspiration and beachside fun. Wander through rural orange groves, get lost in winding cobblestone streets, explore medieval ruins or simply soak up the sun on golden sands on your all-inclusive holiday.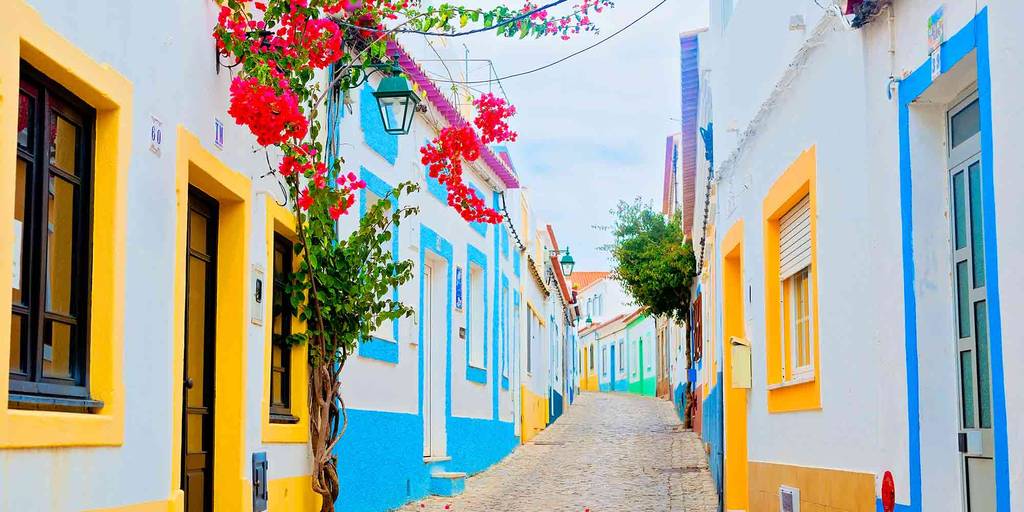 Inspiring views and charming cities
As Europe's oldest country, Portugal has an astounding collection of historic monuments, castles and ruins just waiting to be explored. In the North, Porto rises in tiers on the green hillsides, begging to be explored. In the south, the Algarve seduces visitors with its dramatic coastlines, family-friendly beach resorts and scenic golf courses.