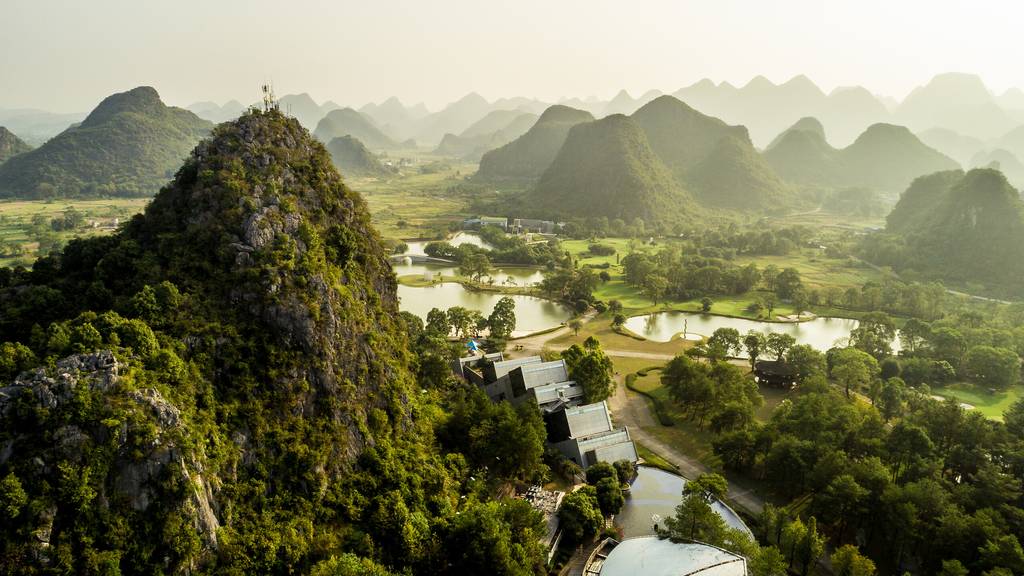 Where nature and art meet
A majestic, beautifully preserved site and one of the most spectacular spots in the whole of China; Guilin is known for its natural beauty and historic treasures: the Li River, terraced rice fields, mysterious caves and limestone karst mountains.
Escape the city, marvel at mystical nature and connect with the wonders of Guilin for some tranquility right here in Club Med. Reconnect with nature, join the age-old Chinese martial art of Tai Chi, yoga or a bike tour. Explore the rich tapestry in our very own open-air museum and lively local culture which features a vast park with over 100 contemporary sculptures by local and international artists. Join in cooking lessons with your family, learn more about cultural activities through our Excursions team, or visit the Art Centre for a spark of creativity. Embark on a family adventure all-year-round, get active in both indoors and outdoors fun: feel the sensations of the flying trapeze, trampoline, rock climbing and more than 20 other unforgettable activities you can try.
Experience the wonders where nature and art meet and open yours eyes to the scene before you at Club Med Guilin.