Body & Soul Returns to Club Med Bintan this May!
Become a new you and dive into a holistic wellness programme specially curated for you, from 7 to 25 May. Together with our wellness instructors and experienced resort team, enjoy your personalized Body & Soul journey.
On top of our All-Inclusive package, look forward to additional activities, specially curated by our wellness instructors and partners. Whether with friends or family, get ready to Eat Well, Move Well and Feel Well to your heart's content at Club Med Bintan, just an hour ferry ride from Singapore.
Savour fresh and healthy food and beverages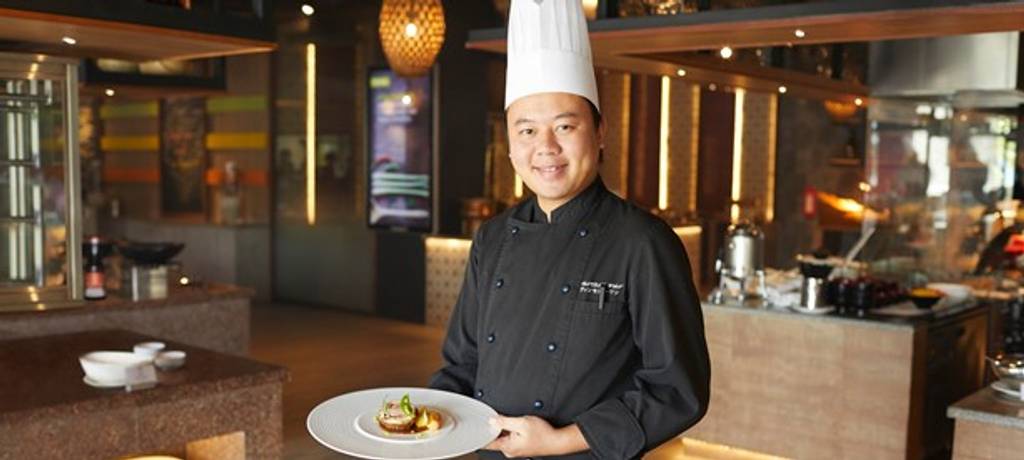 Cooking and Cocktail Demonstration / Classes
Conducted by our experienced F&B team, enjoy Cooking or Cocktail demonstrations/classes where you can explore new techniques and discover delicious healthy recipes to recreate at home. No matter if you're new or seasoned, take away something new from our F&B team!
Cooking Demonstration/Classes available every Wed, Sat at 11:00am
Cocktail Classes available every Tues, Sun at 11:00am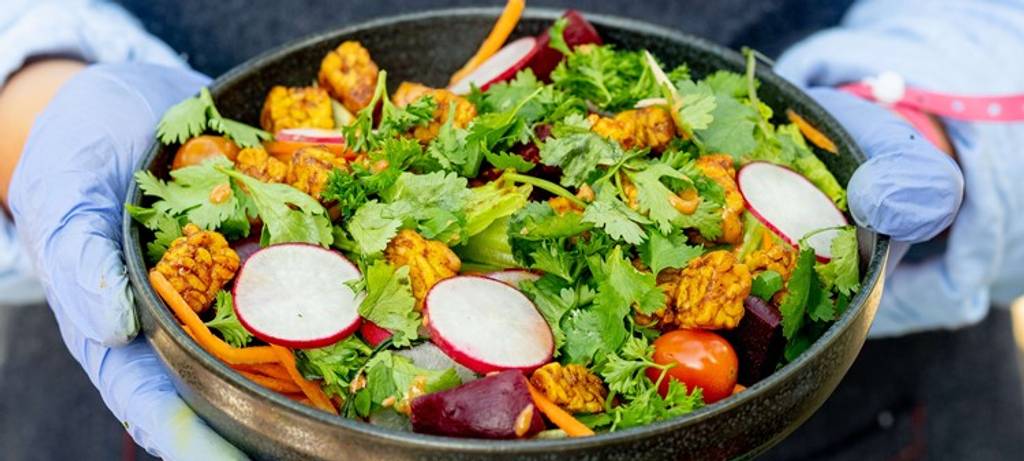 Explore a new plant based dish made available in our main restaurant almost daily*. Enjoy the benefits of plant-based protein which include increased intake of fibre, lower risk of cardiovascular disease and some types of cancers, and benefits for weight management.
Available 6 days a week. Check in-resort for more information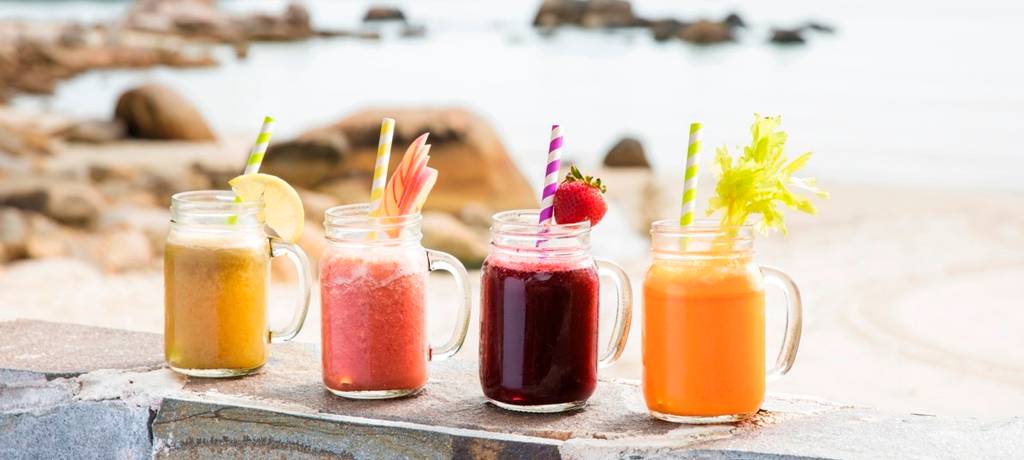 Wake up to a variety of freshly made, slow-pressed juices to get the very best nutrition in every glass. Start your morning refreshed and ready for anything.
Available daily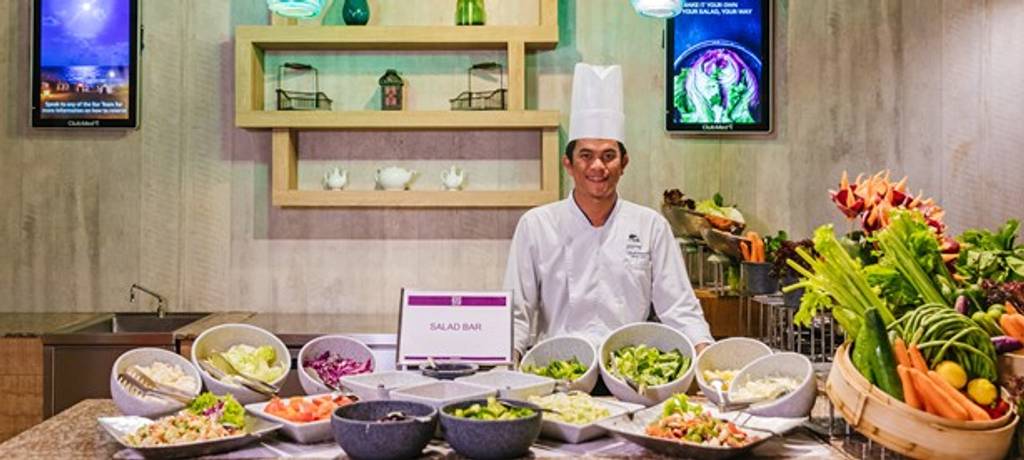 Healthy Corner in our Restaurants
Get your fill of greens at the Healthy Corners in our restaurants, where you can choose from a wide variety of fruits and vegetables. From fresh, ready-made salads in creative presentations, to crisp make-your-own salads, each bite is a delight to the senses. Liven up your plate with at least three colours for a well-balanced meal: Red fruits and vegetables, for example, are rich in heart-healthy antioxidants. Eat healthy and re-energize.
Available daily
Available All-Year Round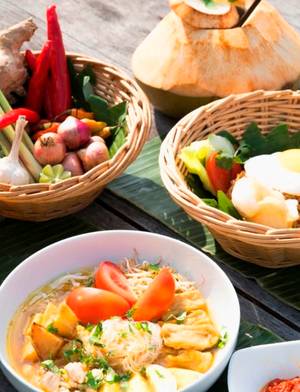 Indonesian Cooking Lessons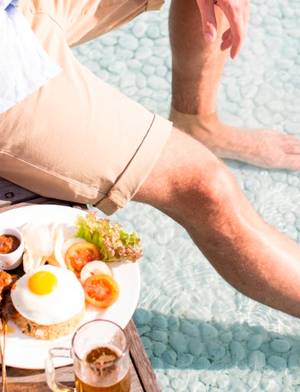 All-Day International and Indonesian Dining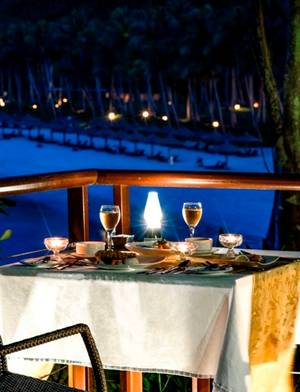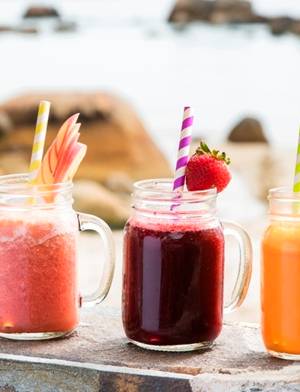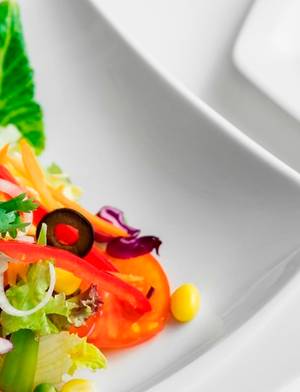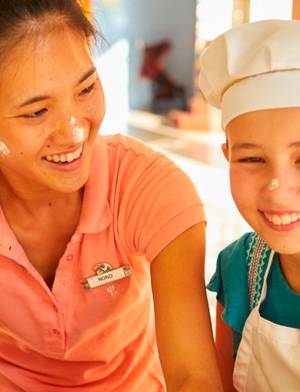 What's included in your stay
Full-board Gourmet Cuisine & Open Bar
Day & Night Entertainment
Explore your wellness resort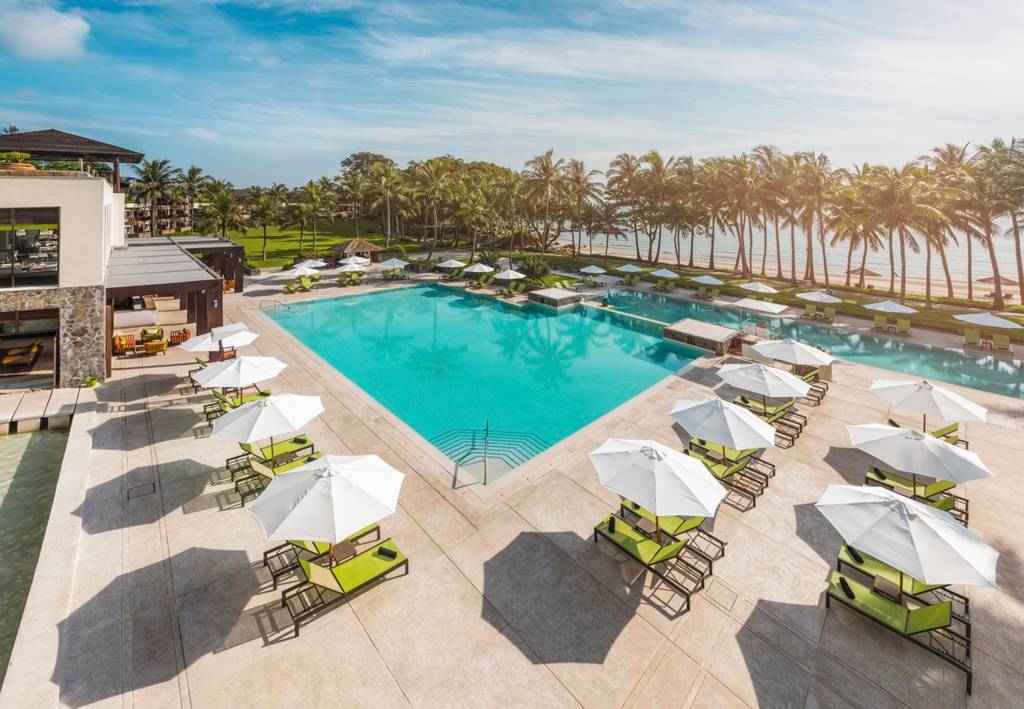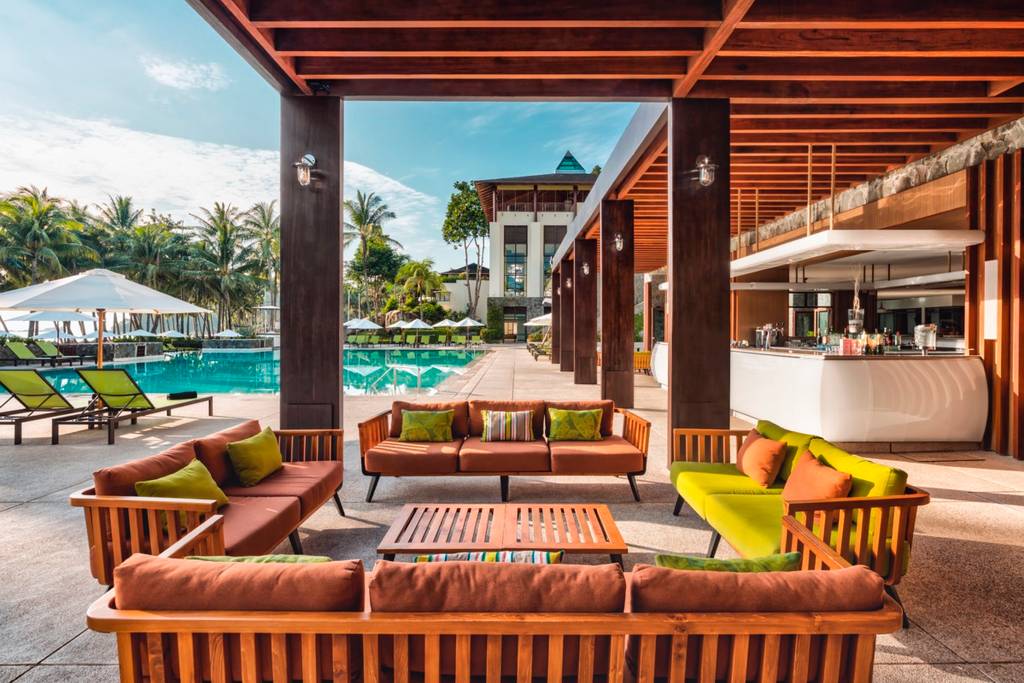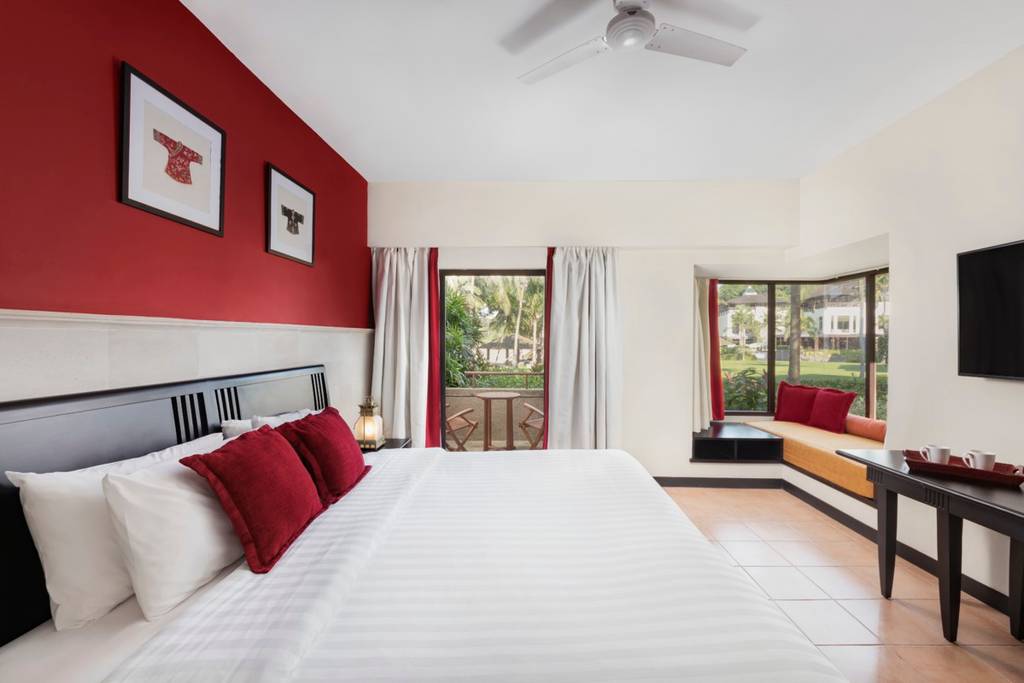 Recharge and get ready for anything. Journey to a private island paradise where wellness is at the core of the experience. Club Med Bintan will tailor family or couples' getaways to elevate fitness routines, offer healthful dining options, and a wealth of fun activities and sports to reinvigorate the body and relax the mind. Located only 1 hour from Singapore, which is perfect for weekend getaways, discover crystal clear waters, white long sandy beaches, and swaying palms at our all-inclusive retreat.