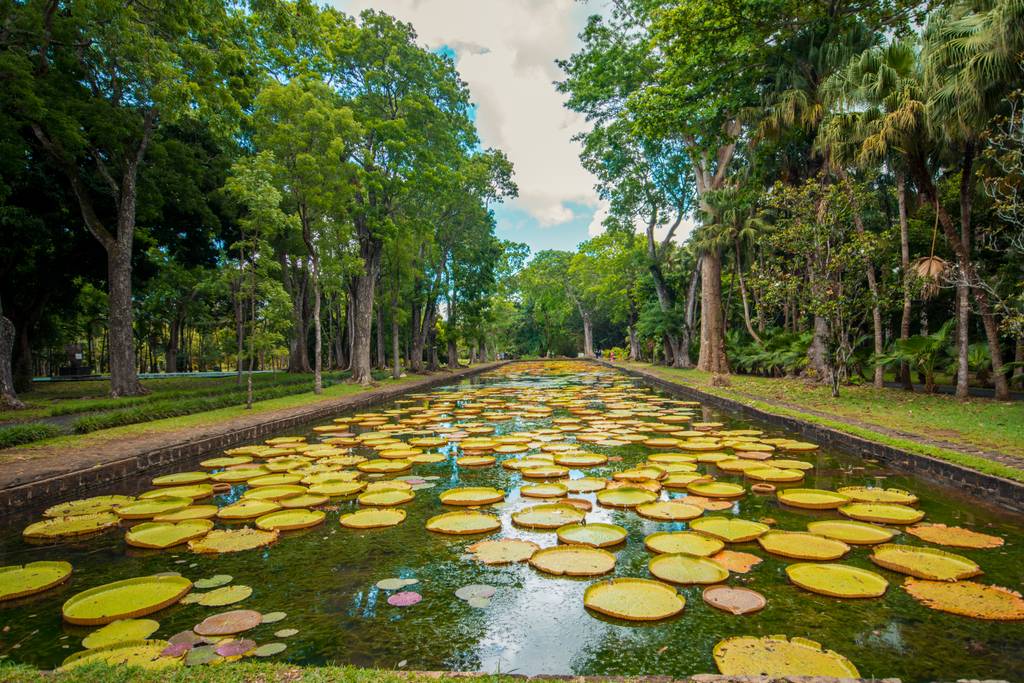 Go for a magical stroll in Pamplemousses Botanical Garden and Château de Labourdonnais
Discover The Pamplemousses Botanical Garden in Mauritius where you can explore the diversity of Mauritian flora and fragrances from all over the world. There are more than 37 hectares at the Pamplemousses Botanical Garden, now called Sir Seewoosagur Ramgoolam Garden. Push open the white wrought iron door of this world-famous property and the main alley will lead you straight to the edges of the water lily pond. Take shelter under the green canopy of the mango, palm and oak trees. Enjoy a refreshing stroll through the amazing spice trees while you savour the sweet aroma that they exude.
Throughout the course of history, many great powers fought for the riches of Mauritius Island, a strategically-located tropical country. In the northeast of the country, Château de Labourdonnais is a magnificent colonial residence at the heart of a beautiful property in Rivière du Rempart District. Go on a journey of discovery through the centuries and explore the splendour of restored 19th Century furniture and architecture.