Choose a personalised ski in/ski out stay
Save time and start enjoying your all-inclusive ski holiday from the moment you arrive. With the Easy Arrival* service, you and your children are already enrolled in ski classes in line with your level and your equipment is ready and waiting in your locker on the day of your arrival. Make the most of the expert advice of the specialists in the ski pro shop. They will guide you in your choice of winter sports equipment. Equipment that's renewed every year, offering the greatest comfort and the latest innovations, as you'd expect from our equipment supplier Rossignol. Your ski lift passes will be given to you when you arrive**. You're ready to hurtle down the slopes *Service available 30 days before you leave home. **Usable from the day after your arrival.
Your experience
An exclusive service to make ski hire easier
30 days before the start of your holiday, go to your personal space where you can make the most of the Easy Arrival option in all the Resorts in Europe. Enter the information about your chosen winter sports (weight, helmet size, shoe size, ski level). In addition, you can complete the necessary forms to register your children for Baby Club Med®️*, Petit Club Med®️* or Mini Club Med®️.
You can also hire your equipment when you arrive, if your prefer. After check-in, head for the Ski Pro Shop®. Now you're ready for your ski lesson the following morning.
*At extra cost
How does your Club Med ski package work?
Dedicated equipment hire spaces
With the Easy Arrival option, your equipment is ready and waiting for you in the ski room when you arrive. During your stay, this space (located near the access to the slopes) allows you to store your skis or snowboard, your boots and helmet.
"In all our mountain villages, each G.M has access to an individual locker equipped with a boot-dryer", explains Thierry Mazouat, Ski Service and Mountain Activities Manager. "The ski room in the Exclusive Collection spaces offers a high-end service with a cloakroom, glove-dryer, mirror, larger cupboards, and a coffee and snacks service. For example, in Val d'Isère there's a lift directly to the ski room reserved for customers of the Refuge, the Exclusive Collection space."
Devoted to the sale and hire of technical equipment, the Ski Pro shop will help you to find your gloves, socks, boots or backpack, within the Resort.
The very latest in equipment for your ski holiday
With more than 10,000 pairs of skis in all the European Resorts and more than 20 different alpine ski designs, you'll find the right equipment for your abilities and wishes.
As part of its partnership with Rossignol, the world leader in alpine skiing, Club Med gives you the benefit of brand-new, high-tech equipment that's regularly renewed. Along with this privileged offering, you also get the benefit of advice from our G.Os®️ whatever you need it for (cross-country, freeride, slalom) and whatever your level (beginner, intermediate or professional).
In addition to the technical features, you can also treat yourself in the women's, men's and unisex clothing collections. Rossignol also offers prestige ranges derived from collaborations with designers, vintage reissues and limited editions.
Lastly, Club Med regularly organises themed weeks with a winter sports champion, giving you the opportunity to take part in conferences and be among the first to try out new ski designs.
Related articles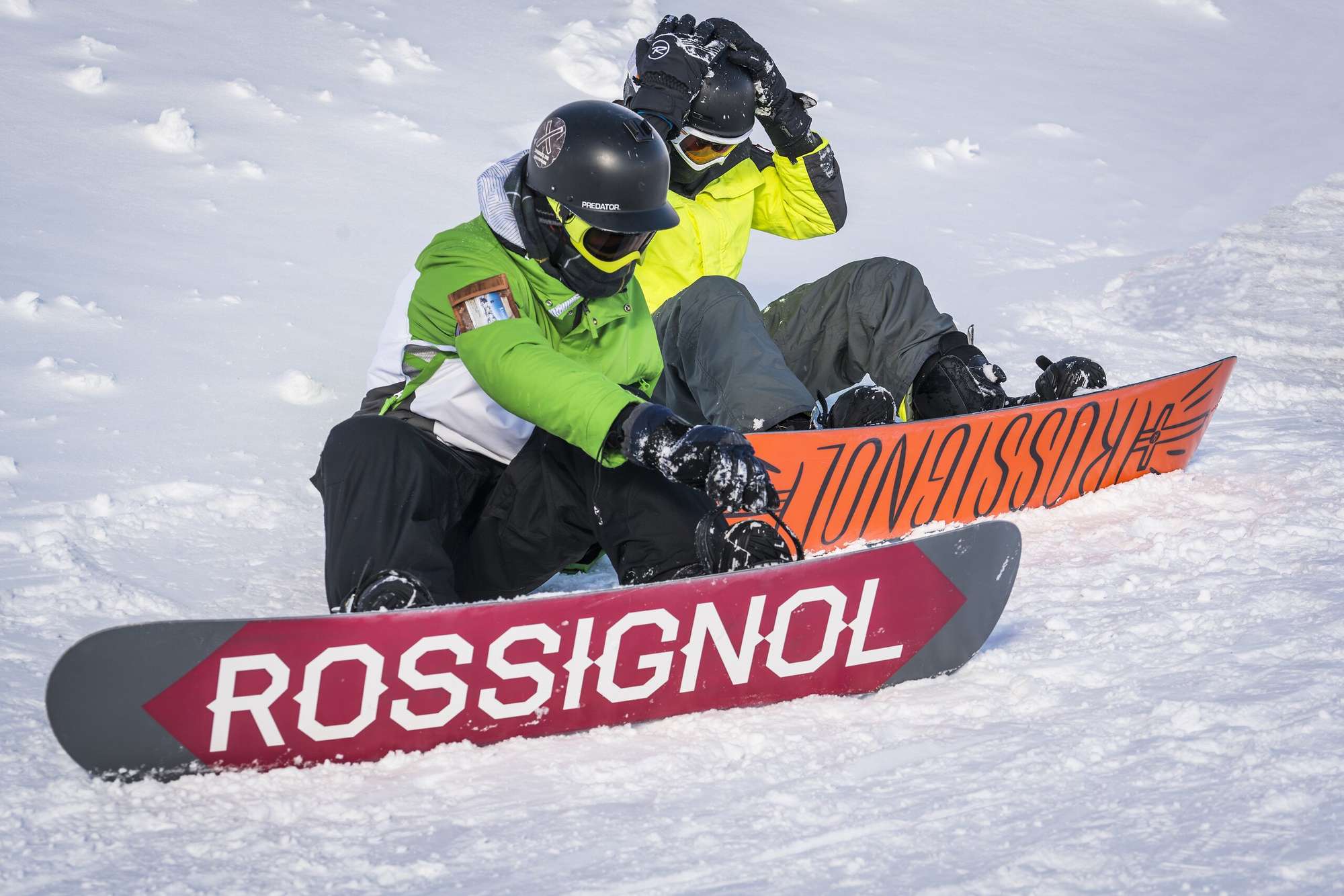 Rossignol and Club Med: what equipment is available for sale and for hire?
Rent or buy your winter sports equipment on site with Ski Pro Shop, the ski shop inside each Resort. Whether you're a skier, snowboarder or freerider, make the most of Rossignol's latest technologies.
Explore