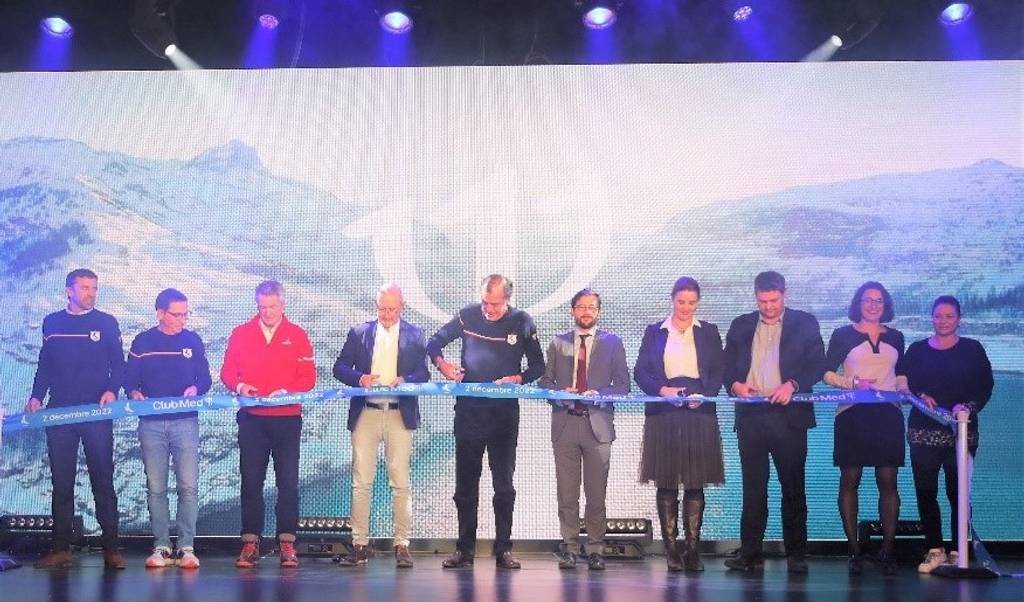 French Alps, 2 December 2022 - Henri Giscard d'Estaing — Chairman/CEO of Club Med — opened the new mountain Resort, Club Med Tignes, located in the heart of the Tignes ski resort. A number of local officials, decision-making bodies, partners, investors, celebrities and media representatives also attended the event.
After 18 months of building work and an investment of around 130 million euros, Club Med partnered with the Banque des Territoires bank to open this new flagship Resort, Club Med Tignes, as part of its commitment to this iconic ski destination, where the brand has been present since 1958.
This new premium Resort features 430 guest rooms, available throughout the winter and summer months, and has created almost 400 jobs at the resort itself and 200 related jobs. There are also 338 bedrooms to accommodate staff.
The first guests are expected on 11 December and Club Med Tignes is already 80% booked over the festive season and well into January.
Fom left to right : Grégory Lanter, Michel Wolfovski, Éric Brèche, Serge Revial, Henri Giscard d'Estaing, Christophe Heriard, Barbara Falk, Cédric Vial, Anne Browaeys, Carolyne Doyon