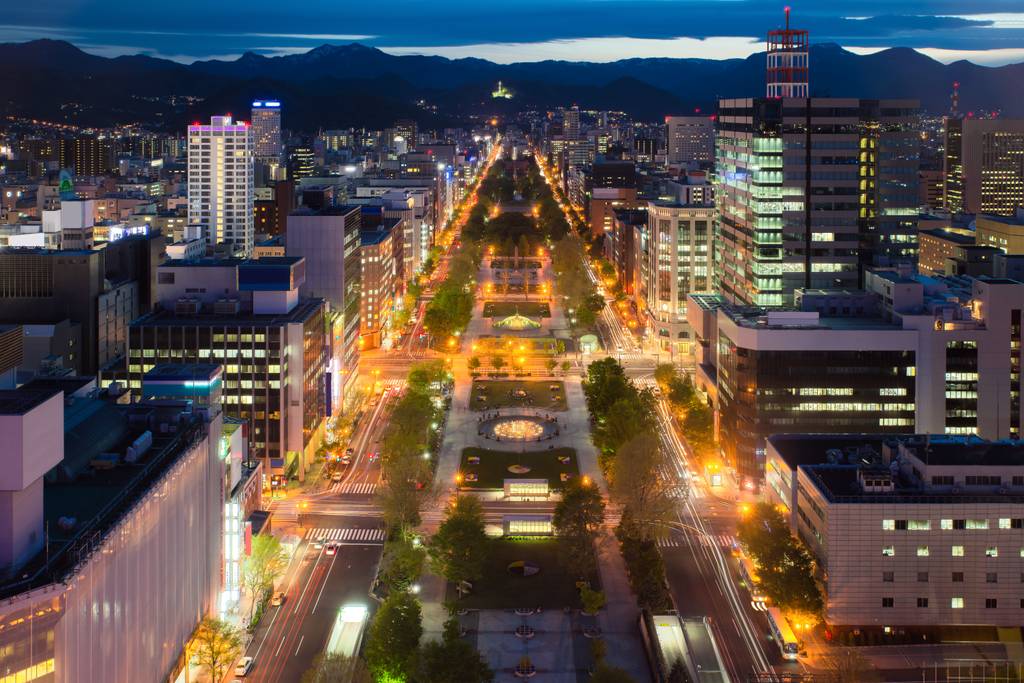 A poignant journey from tradition to modernity
Very often, the most captivating thing when one visits Japan is how secular tradition and contemporary society have come to coexist. Take a stroll in the streets of Sapporo, in Hokkaido Island, and explore the fascinating contrast created by these two aspects of the Land of the Rising Sun, where there are glass buildings beside sanctuary temples. Thus, within a few moments, you will pass through the sheltered paths of Maruyama Park, which hosts Hakkaido-Jingu, one of the biggest sanctuary temples in the country, and arrive in the vibrant streets of Susukino District, where multicoloured neon lights come on as soon as it is evening.
If you visit Japan during the blossoming of cherry trees, you will be able to take part in hanami, one of the most beautiful traditions of the country. The Japanese love blossoming cherry trees (sakura) and celebrate spring by organising family picnics under the shade of trees that bear white to pink flowers. The cherry trees blossom at different times of the year, depending on the part of the archipelago, ranging from late January on Ishigaki-Jima Island to early May on Hokkaido Island. You will enjoy sublime views of cherry trees in parks or beside sanctuary temples.