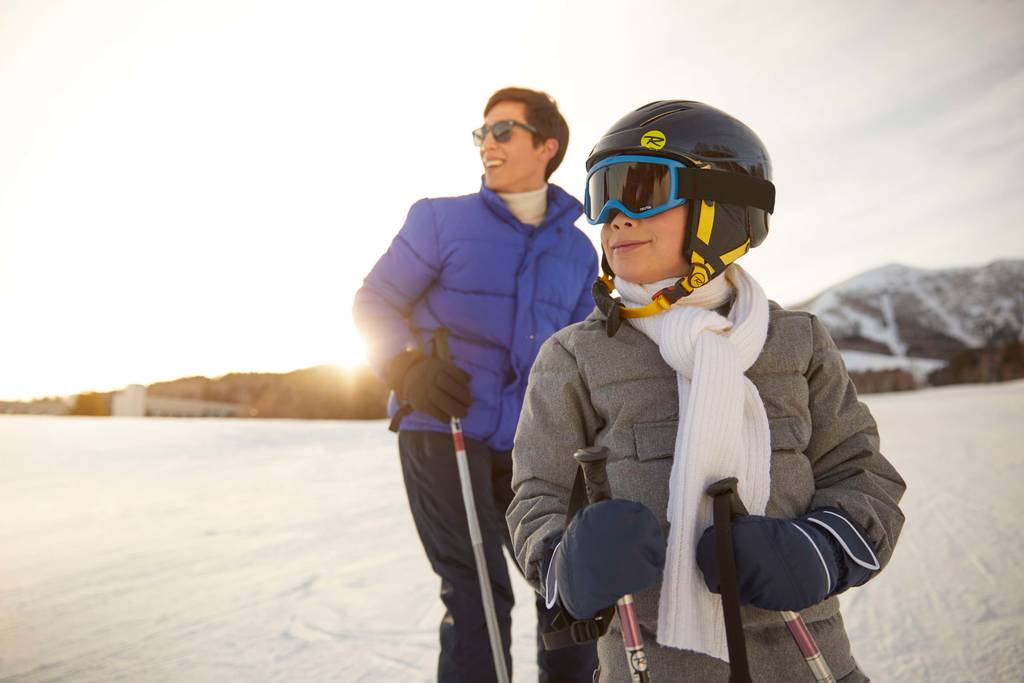 Practicality and comfort; the ideal ski clothing for your children
To ensure you leave home with peace of mind, make a list of the ski essentials you need to pack for your children. Sunscreen, lip salve, sunglasses with side protection, snow boots, beanie hat, etc. Just tick them off one by one as you pack their bags.
At Club Med, children can discover the delights of winter sports from the age of 4. To ensure that they can make progress on the slopes and not catch a cold, allow three layers of clothing, particularly if you're going on holiday in the coldest part of the winter (your cases will be lighter in the spring):
A breathable layer to wick away perspiration, like a T-shirt or stretch roll-neck pullover that also offer great freedom of movement.

An insulating layer composed of a lightweight fleece, micro-down jacket or a classic pullover that keeps the warm air in.

A protective, water-repellent, wind-proof layer, such as an impermeable coat or jacket, both of which are more technical garments.
Your children will be ready for anything - snowboard, skiing or snowshoe trekking on the snowy peaks.