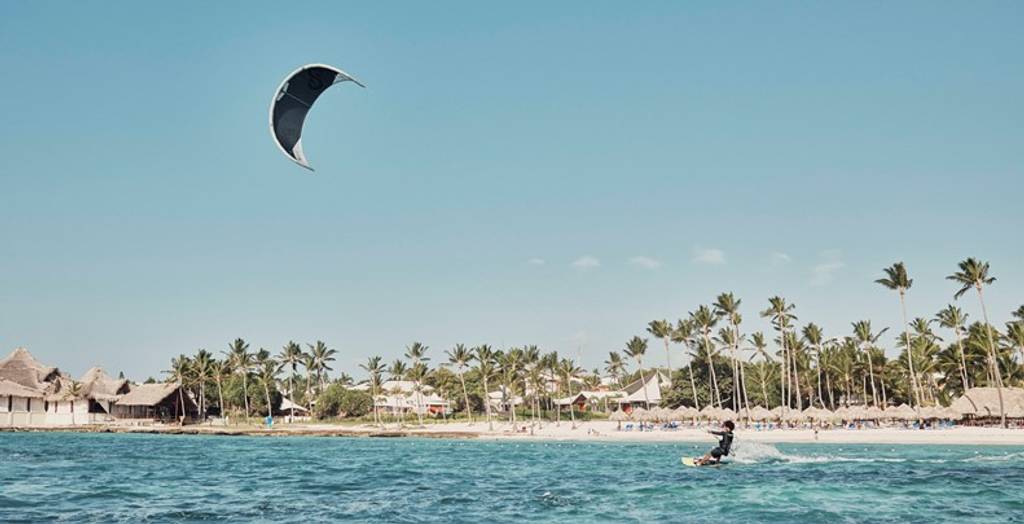 Kitesurfing holidays: put the wind in your sails
Combine your surfing and windsurfing skills by trying some kitesurfing*, a water sport that's taken the aquatic world by storm. With great swells and a steady wind, once pulled by the kite-shape sail, you'll be able to skim across the waves or take to the air.
Sign up for a beginner's course and learn the basics on the beach under the supervision of an instructor. Getting confident? Use your kitesurfing session to try out some aerobatics!
Club Med offers made-to-measure courses organised by external IKO (International Kiteboarding Association), BKSA (British Kite Sports Association) and VDWS (the German equivalent) certified instructors.
When you're a beginner or experienced kitesurfer, you'll find a course that matches your skills and available to anyone over 11 years old (minimum weight 40kg). On the menu: analysis of the kitesurf spot, security rules, body dragging and, if you're ready, going up wind. Surfing, jumping and freestyle action for hardened kitesurfers.
Club Med can provide all equipment (wetsuits, boards, sails) so you can set off without a worry in the world.
*As a course and at extra cost